Logo types are extremely varied and offer many options for brands looking to create a distinctive visual identity. In this article, we'll explore some of the most common types of logos, providing examples for each.
1. Typographic logo (lettering or wordmark)
The typography logo mainly uses text to represent the brand. These types of logos can consist of characters, words or abbreviations (IBM, Google, Canon). This category can be divided into two: acronyms and logotypes. Logos with an acronym written are very suitable for brands with a long name made up of several words, logotypes are instead logos that bear the full name of the company (Coca-Cola), with its famous distinctive character.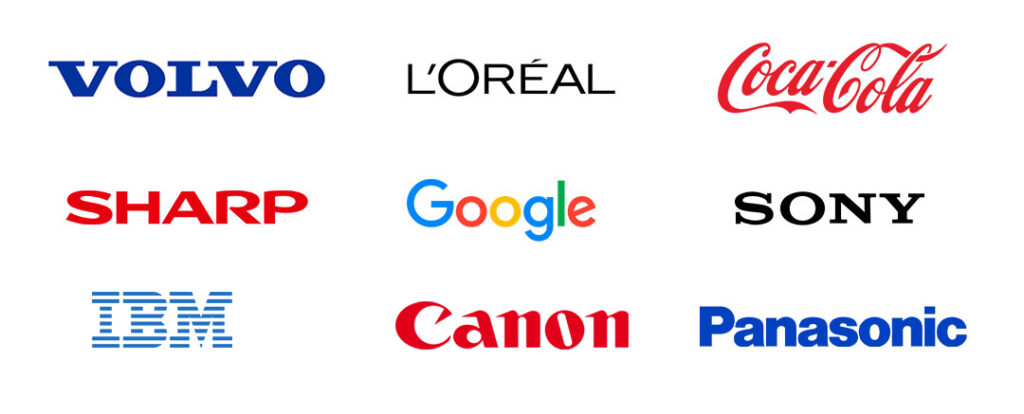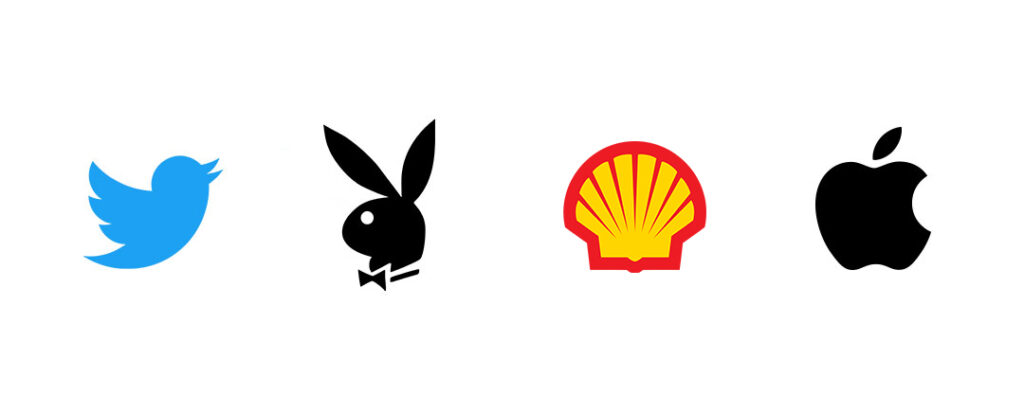 2. Pictorial logo (symbol)
A symbol logo uses an icon or graphic symbol to represent the brand. This type of logo is particularly useful for brands that want to create an easily recognizable and distinctive image, logos consisting of a drawing (Twitter's bird, Apple's apple, Shell's seashell or Playboy's bunny)
3. Logo emblem
The emblem logo combines text and image within one element. This type of logo often recreates an appearance of a coat of arms or seal, with the text placed within the image. For example, Harley-Davidson's logo uses a circular emblem with the brand name inside it.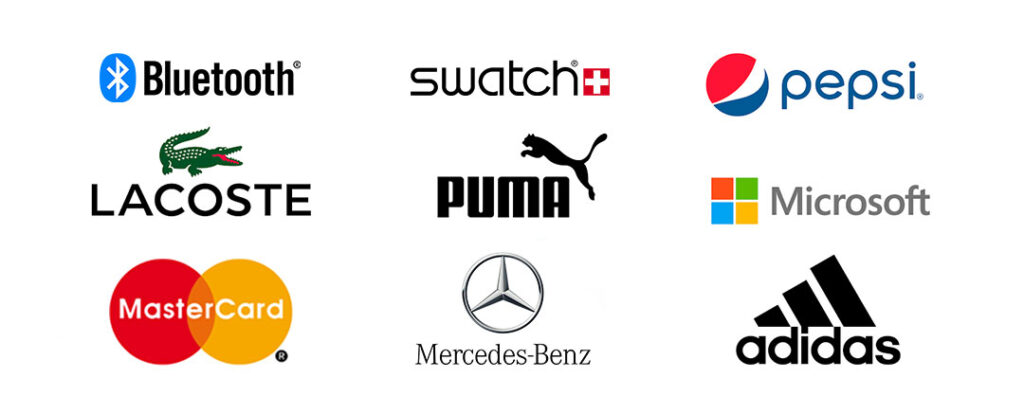 4. Integrated lettering with a pictogram
The combination logo combines both text and a distinctive graphic element. This type of logo gives the brand flexibility and versatility in its application, as it can be used both with and without text. Some examples: Pepsi, Adidas, Lacoste
5. Abstract logo
The abstract logo uses abstract shapes and lines to represent the brand. This type of logo can be used to evoke specific feelings or concepts and can be open to different interpretations. An example of an abstract logo is the Nike logo (the Nike symbol representing the stylized wing of the Nike of Samothrace, the Greek goddess of victory)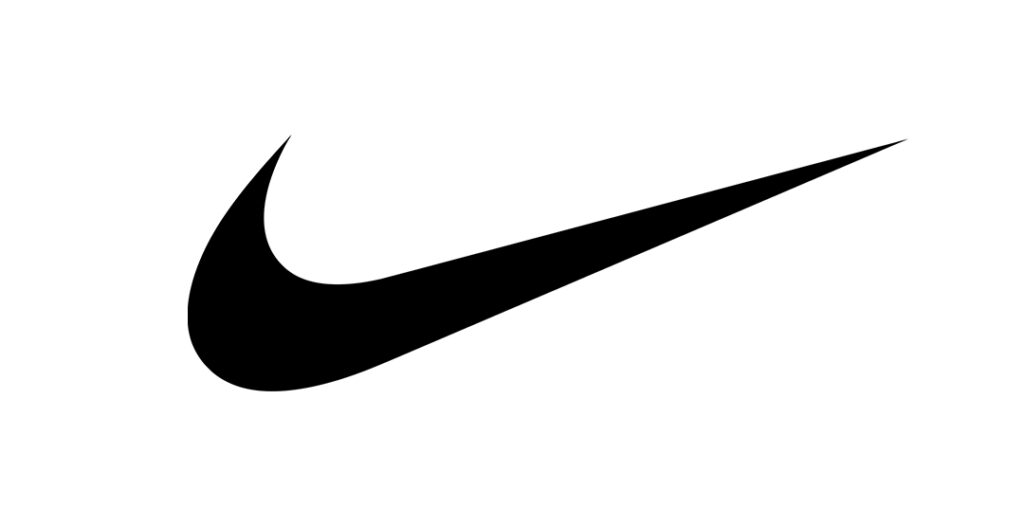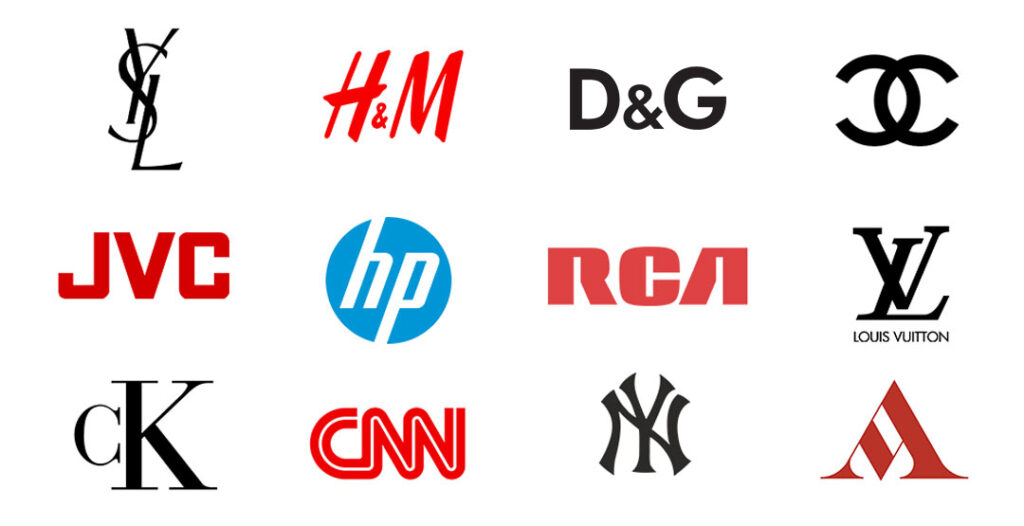 6. Monogram logo
The monogram logo uses the initials of the brand name to create a distinctive image. This type of logo is often used by brands looking to add a touch of elegance or sophistication to their visual identity. A famous example of a monogram logo is that of Louis Vuitton, with the letters "LV" representing the company.
7. Logos with mascots
Although mascots are widespread in many companies (Mc Donald's, Planters…), the choice to include a mascot in the official logo is still rare. Relevant examples are KFC and Michelin.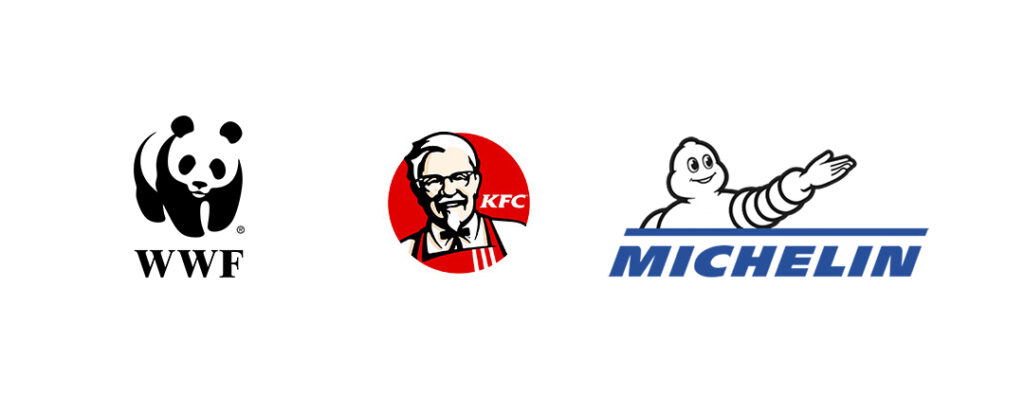 These are just some of the more common types of logos, but there are many more. Choosing the right type of logo will depend on the style and image you want for your brand. Regardless of the type of logo selected, it is important that it is distinctive and easily recognizable for the target audience.
And you, do you give enough importance to your logo? Do you take care of it?
Do you want to create a logo for your brand?
Are you at the beginning or don't know how to start building the logo for your business?
Contact me: info@silvianichita.it